Press Release
KDDI SmartDrone and Aeronext Launch of "AirTruck Starter Pack" to streamline and reduce personnel required for regional deliveries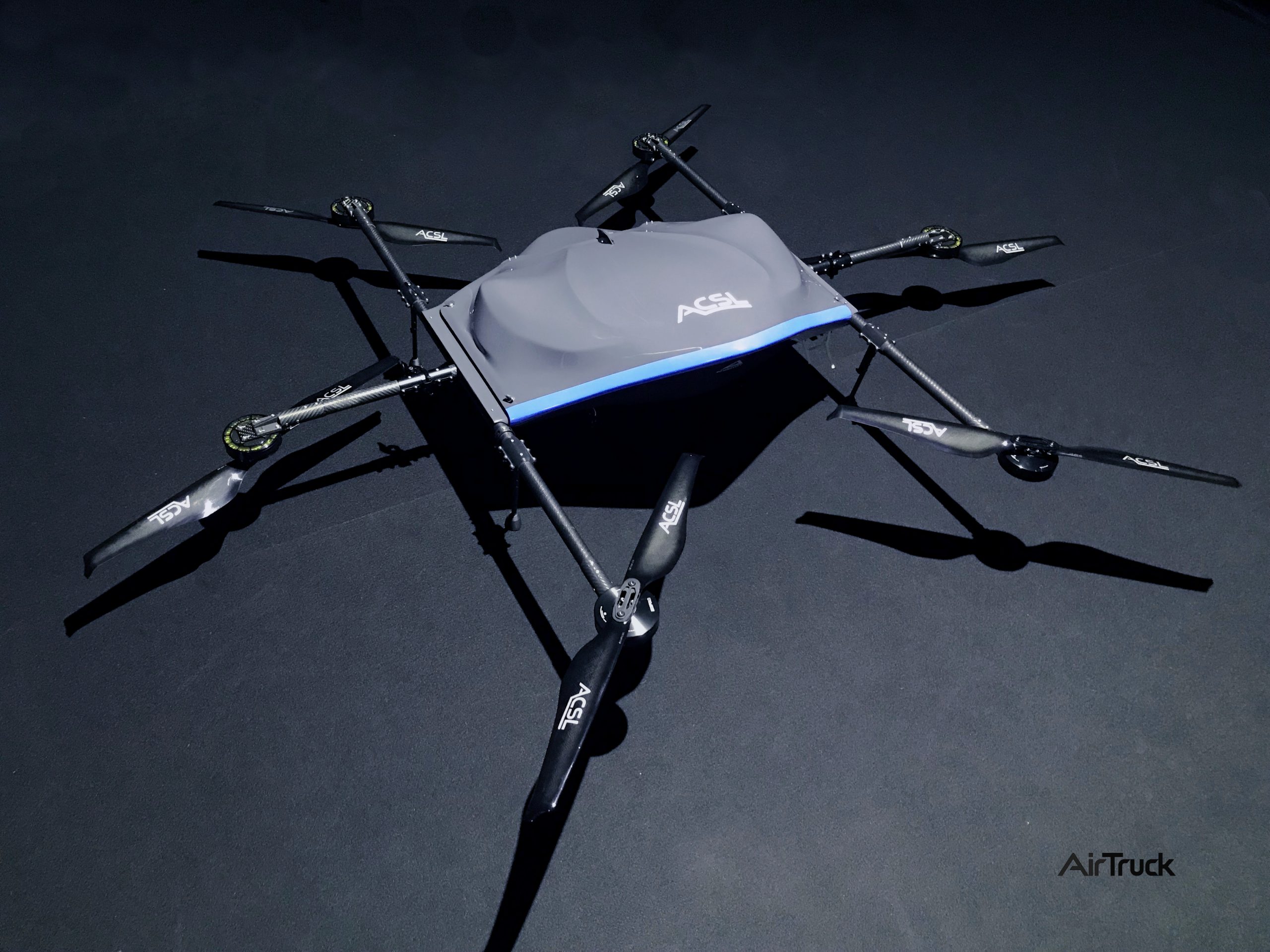 KDDI SmartDrone Inc. (Location: Minato-ku, Tokyo; President: Masafumi Hirono; hereinafter "KDDI Smart Drone") and Aeronext Inc. (Shibuya-ku, Tokyo; Keisuke Toji, CEO; hereinafter "Aeronext") will begin offering the "AirTruck Starter Pack" (hereinafter "the Package"), a drone delivery package that will streamline and reduce the manpower required for local deliveries in municipalities from August, 2022.

In recent years, the number of vulnerable shoppers who have difficulty in making daily purchases such as groceries has been increasing due to factors such as the nation's declining population, and an aging society with fewer children. Drones and other digital technologies are expected to contribute to solving this problem.
KDDI SmartDrone and Aeronext have jointly developed this package to solve regional delivery issues using drones.
■Basic Package (Air Truck Starter Pack)
1.Outline


This package consists of AirTruck, a Japan-originated logistics drone, and Smart Drone Tools, a mobile communication and operation management system developed by KDDI Smart Drone that enables remote control and long-distance flight of the drone, making this drone based delivery package highly economical and safe.
Please also see "Reference" below for more information about Air Truck and Smart Drone Tools.
2. Features
(1)High economic performance
 AirTruck's incredible flight performance due to aerodynamic optimization and high specialization for logistics, such as easy attachment and detachment of cargo, that enables smooth operation.
 The mobile communication and operation management system of "Smart Drone Tools" enables remote, long-distance autonomous flight and control, leading to reductions in human workload required for the operation system.
(2)High Level of Safety
 The center-of-gravity control technology "4D GRAVITY®︎" reduces the risk of damage to delivery cargo by suppressing cargo sway, and also enables stable flight.
 Mobile communication allows constant monitoring of the aircraft in flight, and in case of an emergency, control can be changed to manual flight from a remote location.
 The "AirTruck" provided in this package is equipped with Corewing 01, a dedicated communication module optimized for drones developed by KDDI SmartDrone, which enables reliable communication.
Please also see "Reference" below for more information about 4D GRAVITY®︎ and Corewing 01.
The package can also be linked to SkyHub®︎, a new smart logistics service that combines drone delivery with overland delivery, which is being jointly developed and deployed by Aeronext and Seino HD, and was used on a trial basis in a demonstration experiment conducted in March 2022 in the town of Aga, Niigata Prefecture.
The two companies will continue to strengthen their collaboration and accelerate efforts to solve regional delivery issues using drones by combining the know-how and technologies that each company has cultivated through the introduction of services and demonstration tests.
(Please check here for the detailed discussion)
In addition, the collaboration of the two companies and the AirTruck will be exhibited at the KDDI Smart Drone Booth (AG-03) at the Japan Drone 2022 Show to be held at Makuhari Messe from June 21 to 23, 2022.
<Reference>
■About Air Truck(Please check here for more details)
 This is Japan's first mass-produced logistics-specific drone with a payload capacity of 5 kg, and its unique of the AERONEXT 4D GRAVITY®︎ airframe structure design technology, which optimizes the aerodynamic characteristics enables stable flight while minimizing cargo sway.
 The aircraft has incredible flight performance in terms of stability, efficiency, and maneuverability, and has achieved a high level of usability optimized for logistics by incorporating a method for easily loading cargo from above.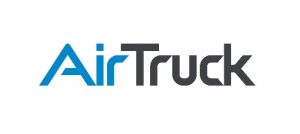 ■About 4D GRAVITY®
 Airframe structure design technology developed by Aeronext, optimizing aerodynamic characteristics by equalizing motor speed regardless of attitude, condition, or movement during flight and controlling lift, drag, and fuselage center of gravity based on fuselage shape and structure to improve the basic performance of industrial drones. Improves stability, efficiency, and mobility, and the transportation performance of drones dedicated to logistics. Aeronext has patented this technology and manages it as the 4D GRAVITY® patent portfolio.
 The improved base performance of 4D GRAVITY® will expand the potential of industrial drones in new markets and applications.
■About Smart Drone Tools(Please check here for more details)
 This service includes the 4G LTE Package, which includes the basic tools necessary for remote autonomous drone flight, with options that suit the customer's usage scenario.
 The 4G LTE Package offers three tools in one: an "operation management system" that enables remote control of drones and real-time sharing of images from anywhere in Japan, a "cloud" for managing filmed data, and "mobile communications" for unlimited data usage.
■About Corewing 01
 Developed by KDDI Smart Drone, this is a dedicated communication module optimized for drones that improves communication quality and facilitates connection to the "Smart Drone Tools" operation management system.


【About KDDI Smart Drone】https://kddi.smartdrone.co.jp/
KDDI Smart Drone is building a service that enables safe remote and long-distance flights by controlling drones using mobile communications such as 4G LTE. KDDI Smart Drone is working to enable new businesses with drones and provide agile services that meet customer needs in various fields such as inspection, logistics, surveillance, agriculture, and surveying.
【About Aeronext】https://aeronext.com/company/
AERONEXT, an IP driven R & D technology startup for next-generation drones, is a company that designs the sky through technology to create a world where the sky becomes a social infrastructure, is economized, and solves social issues through drones. Our core technology is 4D GRAVITY®︎, a unique structural design technology that improves basic drone performance such as stability, efficiency, and mobility of industrial drones by optimizing the center of gravity of the aircraft. In order implement this 4D GRAVITY®︎ as standard equipment on industrial drones, we have constructed a strong patent portfolio and are promoting a partnership-based platform business for the 4D GRAVITY®︎ license globally.
AERONEXT has also founded a subsidiary to implement the SkyHub® smart logistics and pursue drone delivery.