Press Release
Aeronext completes "Level 3" remote-controlled, unmanned landing site regular operations using Starlink at the end of March for the "& Project" to make regular deliveries of goods to the disaster-stricken area in Chichibu.~Delivered approximately 100 kg of supplies through a total of 28 flights from Thursday, January 26~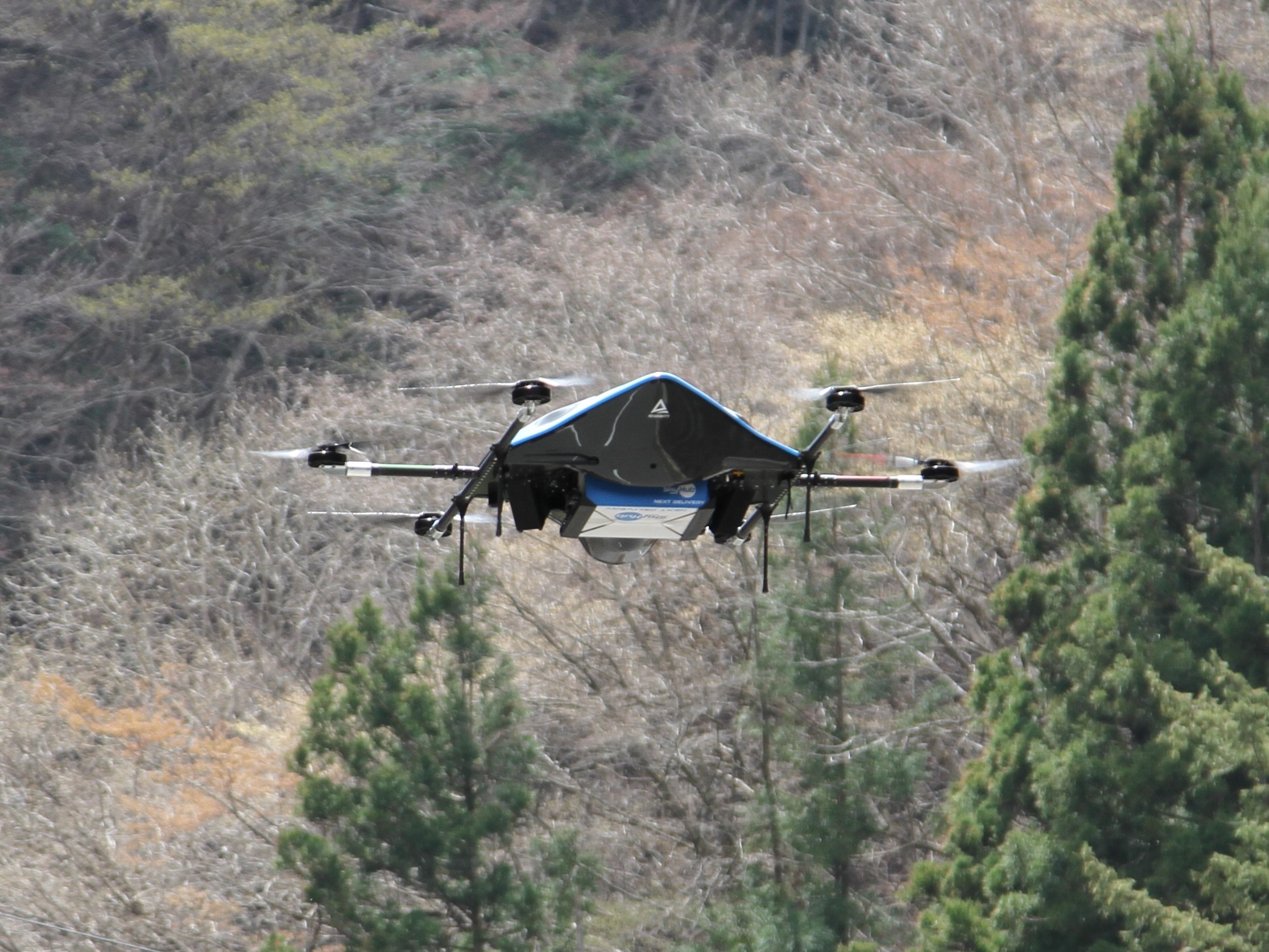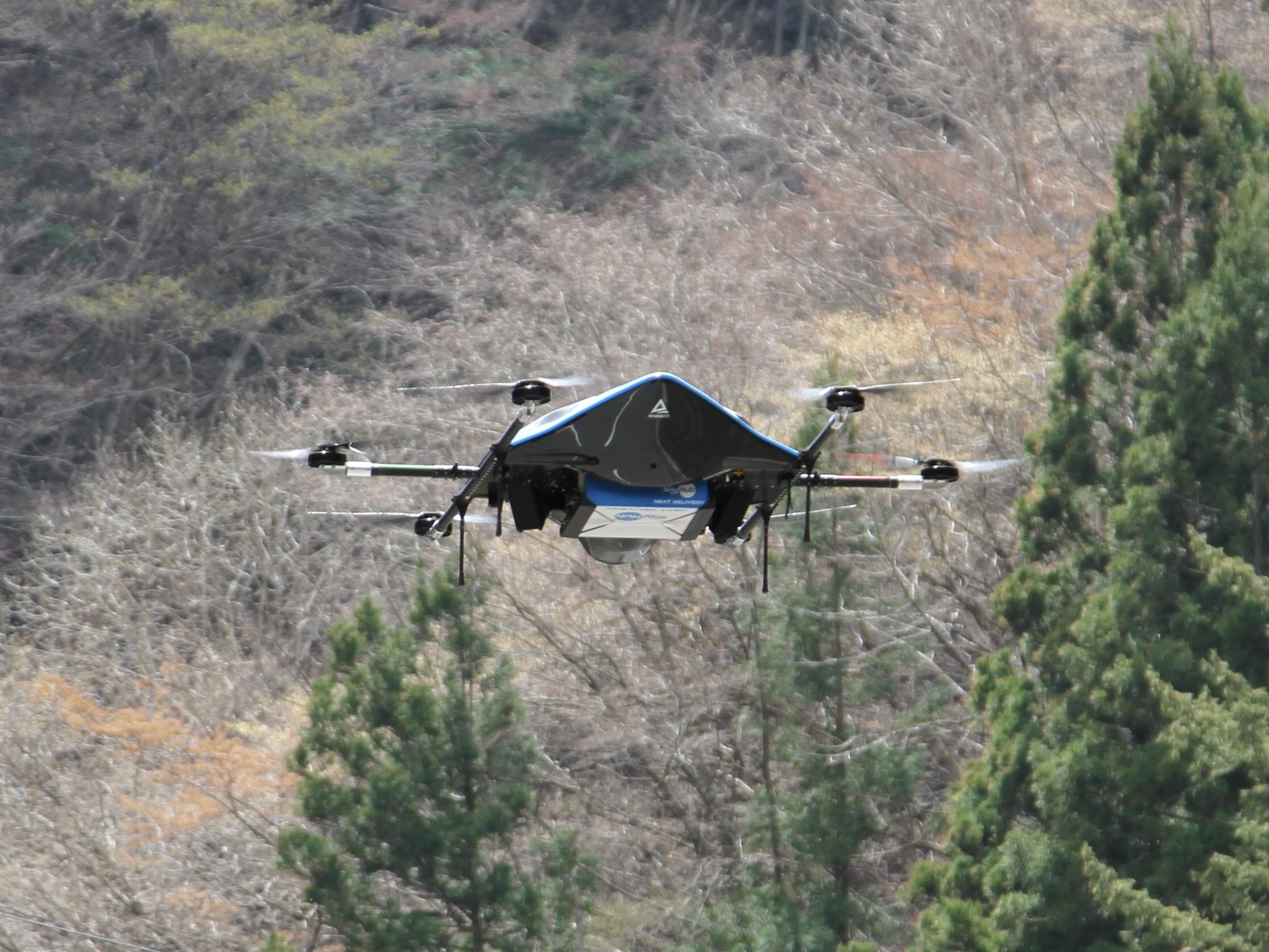 Aeronext Inc. (Shibuya-ku, Tokyo; CEO Keisuke Toji; hereinafter "Aeronext") has participated in the "& (and) Project "*1 and conducted a regular drone delivery of goods in the Nakatsugawa area of Chichibu City, which is still affected by the landslide that began on Thursday, January 26, 2023 (hereinafter "this initiative"). Deliveries were completed on March 30 (Thursday) as the last delivery for the scheduled period.
Specifically, the AirTruck*2, a dedicated logistics drone developed by Aeronext, was used. In this environment where mobile communications have been unstable in the past, the satellite broadband service Starlink was used for remote control operations (flight, takeoff/landing, and unloading) in combination with the KDDI SmartDrone flight operation system. Aeronext subsidiary, NEXT DELIVERY Inc. (Kosuge Village, Yamanashi Prefecture; Keisuke Toji, President; hereinafter "NEXT DELIVERY"), performed the operations (flight, takeoff/landing, and unloading). From Thursday, January 26 to Thursday, March 30, the program was implemented every Thursday, with a total of 28 flights covering a round-trip route of approximately 5.6 km, delivering supplies weighing approximately 100 kg in total.
Through this initiative, we confirmed that dedicated logistics drones can not only be used as a service for residents, mainly in depopulated areas to solve problems municipalities face (such as those who are vulnerable to shopping and medical care), but also have the potential to be used in emergencies and for disaster prevention purposes.
As an operational accomplishment, we shifted from "Level 2" (automatic and autonomous flight within visual range in an unmanned zone) to "Level 3" (out-of-sight flight in an unmanned zone) operations beginning with deliveries on Thursday, March 2. A 30m landing area is required to land but in a disaster zone or other areas there may not be such space near the end recipient. Up to now this would require bringing in extra personnel. This experiment confirmed that with the combination of unmanned flight and an assistant (played by Nakatsugawa Ward Mayor), who acted as the middleman, end delivery could be completed, essentially unmanned*4, with the assistance of almost any individual, thus reducing the number of people needed in the delivery area.
This is the first time in Japan that a drone has been used to deliver goods on a regular basis in a disaster or emergency situation*5.
Implementation Overview and Results
| | |
| --- | --- |
| Dates | Thursday, January 26, 2023 to Thursday, March 30, 2023 *One drone delivery per week (Thursdays). |
| Area | Nakatsugawa, Chichibu City, Saitama Prefecture |
| Drone Flight Distance | 5.6 km (round trip) |
| Goods | Food, beverages, seasonings, household goods, newspapers, medicines, Chichibu City PR papers, circulars, etc. |
| Number of Households | 6 (6 people) |
| Delivery Results | Total 28 flights, total weight of goods delivered…approx. 100 kg *Delivered up to 4 kg of supplies per flight. |
Level 3 Operations (unmanned zone, out-of-sight flight), remote operation*6 for delivery
Beginning with the delivery on Thursday, March 2, the operation was shifted from "Level 2" to "Level 3" operation. No engineers or pilots were deployed at the landing site, and the operation was conducted remotely from Tokyo. The person receiving the cargo (Nakatsugawa Ward Mayor) personally set up a rope to alert third parties that no one was allowed within a 30-meter radius of the landing site, and then the drone took off, landed, and unloaded the cargo while confirming the status of the landing site via a three-way call between the Nakatsugawa Ward Mayor, a remote operator in Tokyo, and staff at the takeoff site. The drone then flew back to the takeoff point. The Nakatsugawa Ward Mayor received the drone-delivered packages and then personally delivered the goods to each household that placed an order.
(Reference: Please refer to this video for for a series of flow on the Nakatsugawa area landing side. https://youtu.be/76TrFeMnn_M)

Residents in the Nakatsugawa area commented that the once-weekly regular deliveries were one of the things they looked forward to, easing their anxieties and giving them a sense of comfort.
The operational know-how and achievements gained through this project will not only be used in the new smart logistics*7 SkyHub®*8 that Aeronext and NEXT DELIVERY are currently developing as a service for residents in depopulated areas that face challenges in maintaining infrastructure, mainly in the areas of daily transportation and logistics, but we will also pursue and advance the possibility of using the system for contingency and disaster prevention purposes.