Press Release
Aeronext establishes NEXT DELIVERY Inc. in Kosuge Village, as a strategic subsidiary company to provide next-generation logistics solutions centered on drone delivery services -Aiming for quick societal implementation of on-demand drone delivery service in Japan-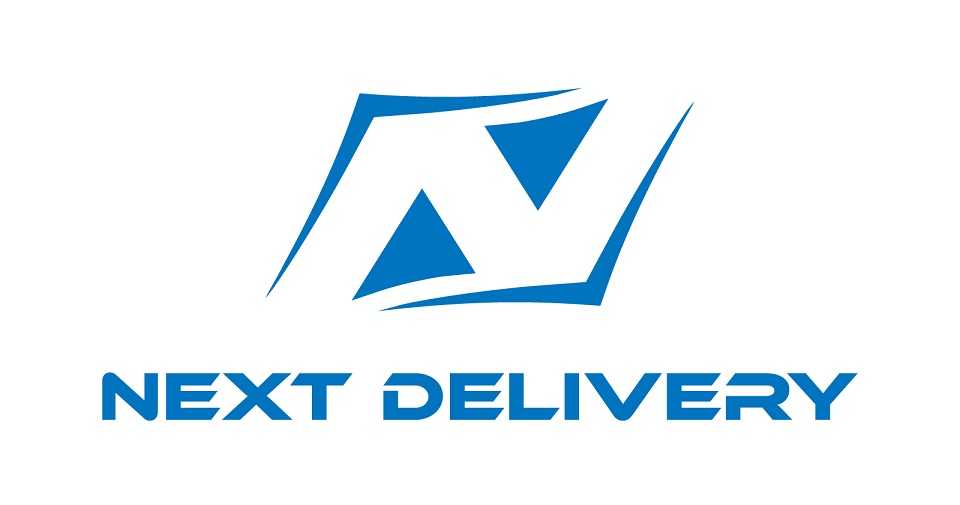 Aeronext Inc. (Shibuya-ku, Tokyo, CEO: Keisuke Toji, hereinafter Aeronext), an IP driven R & D technology startup for next-generation drones, strives for the earliest implementation of on-demand drone delivery services in Japan. To that end, Aeronext established NEXT DELIVERY Inc. (hereinafter referred to as NEXT DELIVERY), a strategic subsidiary focusing on drone delivery services.
NEXT DELIVERY, centered on drone logistics, will provide next-generation logistics solutions that incorporate new smart logistics. NEXT DELIVERY's "NEXT DELIVERY Service Package," a one stop solution for local governments and private companies, that provides not just the drone itself, but "DRONE DEPOT" and "DRONE STAND," a comprehensive service package that is custom designed for a delivery drone route and service.
NEXT DELIVERY's head office will be in Kosuge Village, Yamanashi Prefecture. Kosuge Village signed a cooperation agreement with Aeronext for regional revitalization through drone logistics and societal implementation of new smart logistics in November last year. NEXT DELIVERY will start business in January, 2021.
The spread of the COVID-19 has changed people's lifestyles and restricted movement of people. This has increased the demand for speedy movement of goods, and the need for non-face-to-face and contact-less options, as well as a more rapid shift to EC. Now, more than ever, attention is focused on unmanned and automated possibilities. For new smart logistics, NEXT DELIVERY aims to realize on-demand delivery using drones, and will contribute to the creation of new industries and invigoration of local economies, together with many partners.
【Purpose】
Aeronext researches and develops drones for multiple industrial applications centered on its unique airframe structural design technology, 4D GRAVITY® *1. With focus on the logistics field, Aeronext specializes in logistics aircraft based on 4D GRAVITY®︎. While developing dedicated aircraft, we have been working with many partner companies to build a drone logistics platform for the societal implementation of drone logistics in anticipation of the "Sky Industrial Revolution Level 4* 2" in 2022. Aeronext worked to secure a flight environment and a place for demonstration experiments to engage in sufficient research and development, as well as establishing a specific, regular drone delivery route (Drone Experiment Line), while working with regional revitalization and local issues for new smart logistics. To that end, Aeronext signed a partnership agreement with Kosuge Village in November, 2020 regarding the societal implementation of drone logistics.
To speed up these activities, expand revenue and achieve synergy with Aeronext's licensing business, Aeronext decided to establish subsidiary focused on drone delivery services.
【NEXT DELIVERY Company Information】
Name: NEXT DELIVERY Inc.
CEO: Keisuke Toji
Location: Kosuge Village, Yamanashi Prefecture, Japan
Established: January, 2021
Capitalization: 9.9 million JPY
Business: (1) Drone Delivery Service
(2) Delivery Drone related hardware and software development, manufacturing, sales, rental, and maintenance
【NEXT DELIVERY Service Packages】
NEXT DELIVERY plans to provide several types of drone delivery service packages, including dedicated logistics aircraft equipped with 4D GRAVITY®, DRONE DEPOT and DRONE STAND, all to provide a one stop, purpose adapted drone delivery route.
DRONE DEPOT: Warehouse for drone delivery installed at the connection point between
existing logistics and drone logistics
DRONE STAND: Takeoff and landing facilities for drones installed at logistics drone start and end points
*1 Proprietary Structural Design Technology 4D GRAVITY®
Structural design technology that optimizes the center of gravity of the aircraft to make the motor speed uniform regardless of the attitude, state, and movement during flight, and improves the basic performance of the industrial drone in areas such as stability, efficiency, and mobility. This technology is characterized by a coupling structure between the airframe and payload. Aeronext patents this technology and manages its 4D GRAVITY® patent portfolio. By improving the basic performance industrial drones, 4D GRAVITY®, expands the applications of industrial drones allowing for expanded markets.
*2 Aerial Industrial Revolution Level 4
The "Non-visual flight in manned areas without assistance" phase, planned for 2022, as per the public council's "Roadmap 2020 for the Industrial Revolution in the Sky"
【Inquiries】
Aeronext Inc. Ito Tel:03- 6455-0626 Email: info@aeronext.com
【About Aeronext Inc.】
Aeronext, an IP driven R & D technology startup for next-generation drones, is a company that designs the sky through technology in order to create a world where the sky becomes a social infrastructure, is economized, and solves social issues through drones. The core technology is 4D GRAVITY®︎, a unique structural design technology that improves basic drone performance such as stability, efficiency, and mobility of industrial drones by optimizing the center of gravity of the aircraft. In order implement this 4D GRAVITY®︎ as standard equipment on industrial drones, we have constructed a strong patent portfolio and are promoting a partnership based platform business for the 4D GRAVITY®︎ license globally.
* Company Profile:https://aeronext.com/company/
**Aeronext, the Aeronext Logo, 4D GRAVITY® are registered marks of Aeronext Inc.
*All other marks belong to their respective owners.