Press Release
Aeronext, in collaboration with Tokyo Metropolitan Government, Hachijo Town, and Demae-can to conduct drone delivery experiments to address regional issues in HACHIJOJIMA Island ~Drone delivery of food and daily necessities for the convenience of island residents and visitors~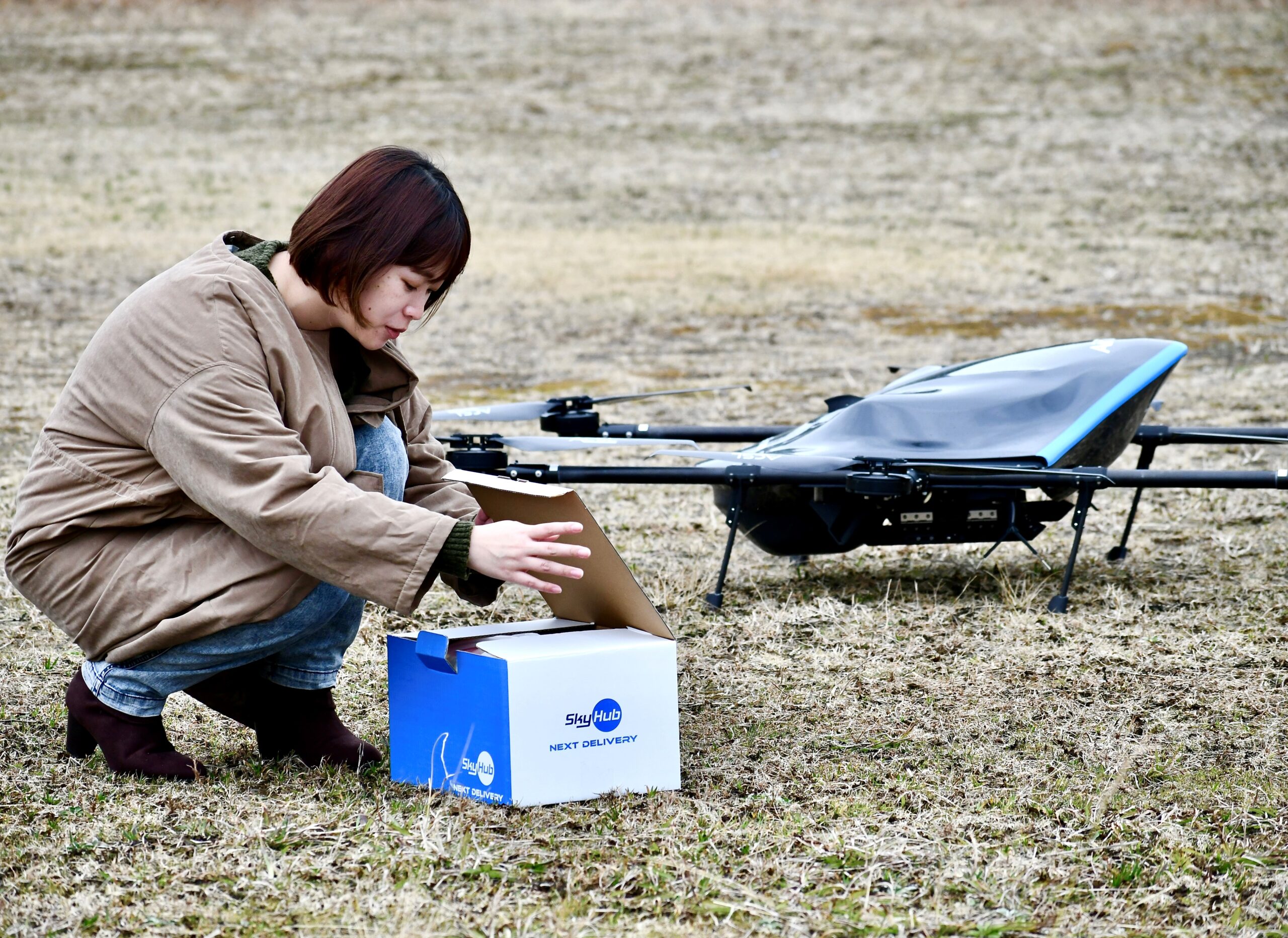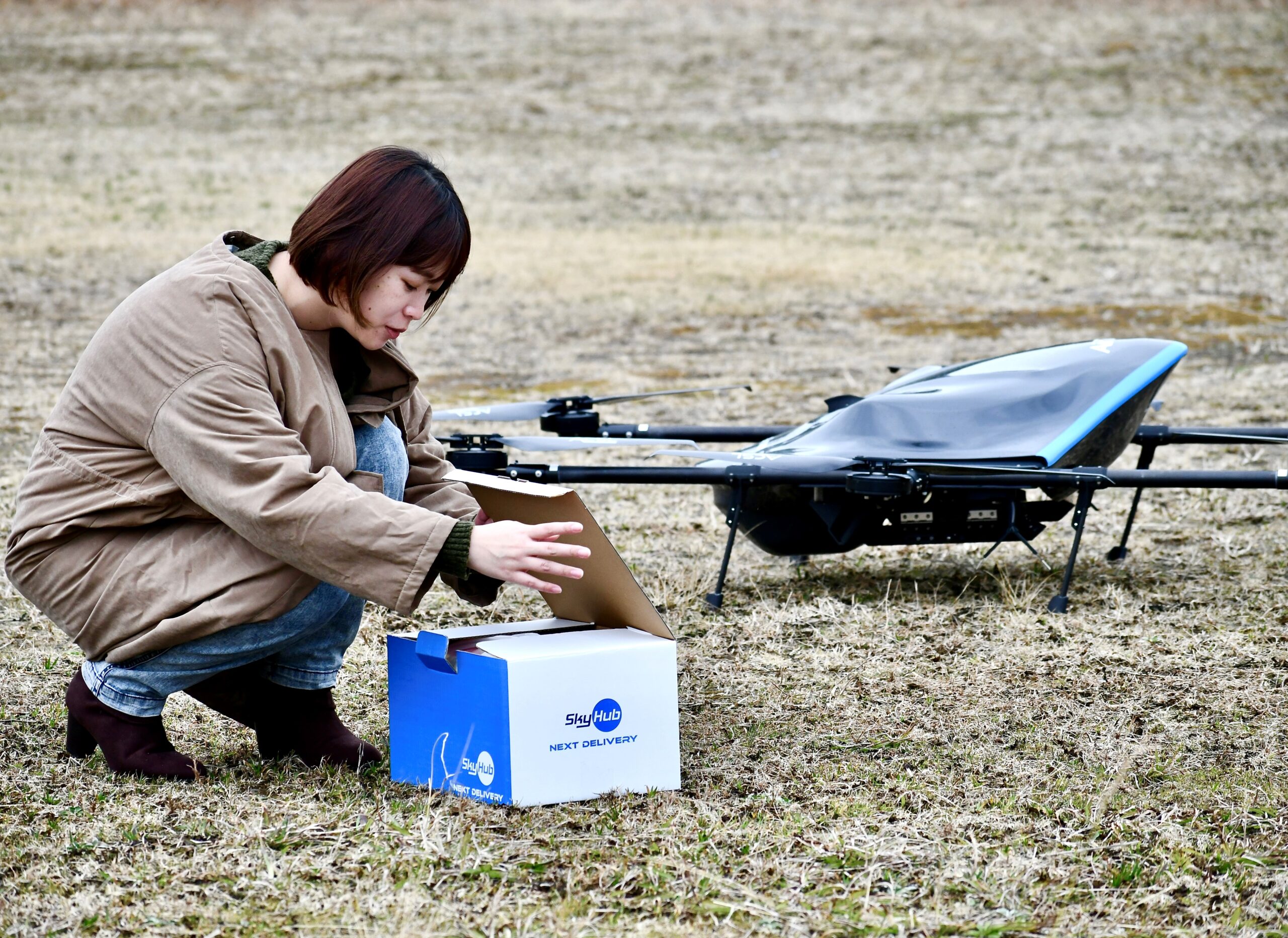 Aeronext Inc. (Head office: Shibuya-ku, Tokyo; CEO: Keisuke Toji), in cooperation with Tokyo Metropolitan Government, Hachijo Town, and Demae-can Co., Ltd. (Head office: Shibuya-ku, Tokyo; President: Hideo Fujii), conducted a drone delivery experiment from Sunday, February 5, 2023 to Thursday, February 9, 2023 in HACHIJOJIMA Island.
HACHIJOJIMA Island had introduced a delivery service on a trial basis* from Thursday, December 1, 2022 to Tuesday, February 14, 2023 to improve convenience for island residents and visitors, including the elderly who are no longer able to drive a car.
In anticipation of a future shortage of delivery personnel, a drone delivery experiment was also conducted to examine a new medium- to long-term delivery method. In conjunction with the delivery trial introduction project, we plan to analyze and assess the effectiveness of the project and identify issues to be addressed for implementation on the island.
*Reference (Japanese):
https://www.metro.tokyo.lg.jp/tosei/hodohappyo/press/2022/11/24/08.html
Demonstration Experiment Overview
Background and Purpose
Tokyo Metropolitan Government, in cooperation with Hachijo Town, introduced a trial delivery service from December 1, 2022 to February 14, 2023 to improve convenience for island residents and visitors, including the elderly who are no longer able to drive cars.
In island areas with declining populations, however, there is concern that the shortage of delivery personnel will become more serious in the future.
Date & Time
11 flights in total from Sunday, February 5, 2023 to Thursday, February 9, 2023 *including test flights
Details
Assuming shopping support for islanders living in areas with inconvenient transportation and coordination with tourist facilities, two drone delivery sites were set up (1) Nakanogo Sports Ground and (2) Lido Park Resort Hachijojima, and deliveries were made by drone from Hachijo Plaza Park, which is close to an area with many stores.
The SkyHub® system used as a platform in the new smart logistics*1 "SkyHub®*2" that combines drone delivery and land transportation, which is being developed and pursued by Seino Holdings Co., Ltd. and Aeronext Inc. and the Demae-can Co., Ltd. application, is linked to the SkyHub® system. When an order is placed via the "Demae-can" app, the delivery staff will pick up the product, deliver it by land transportation to Hachijo Plaza Park, where the drone will take off, and set the product into the drone. The AirTruck*3, a dedicated logistics drone, flew approximately 9.6 km one way to Nakanogo Sports Ground in approximately 22 minutes and 7.9 km one way to Lido Park Resort Hachijojima in approximately 19 minutes to deliver the order to the customer.
One customer who received the product at Nakanogo Sports Ground said, "I thought the product would be cold by the time it arrived because it was supposed to be flown in by drone from Hachijo Plaza Park, but it was warm and tasty."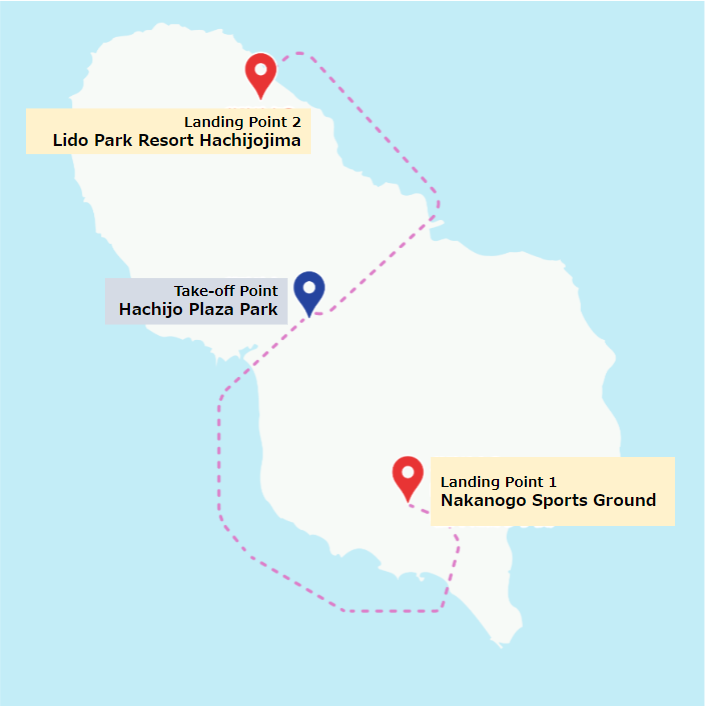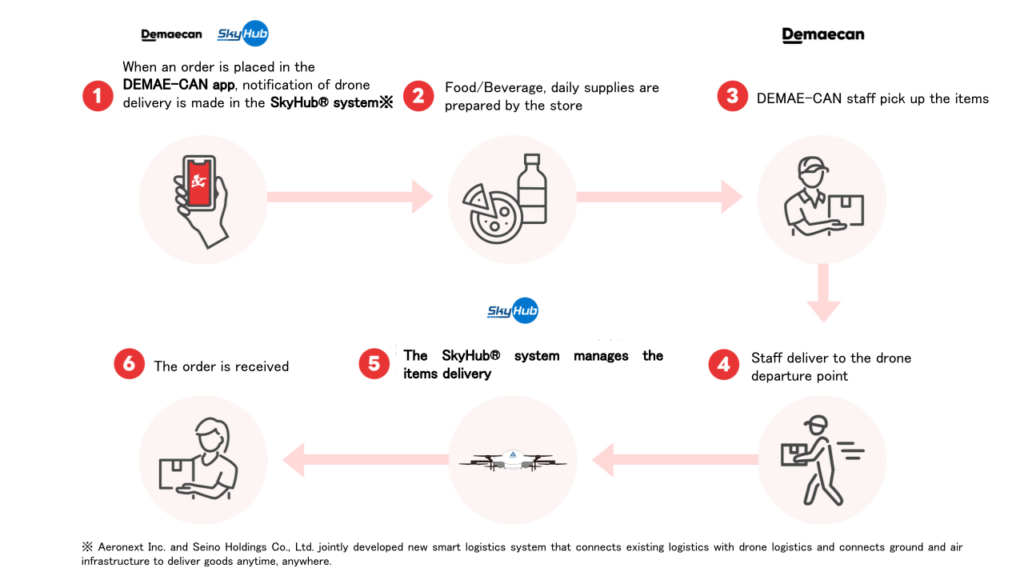 (Reference)
*1 New Smart Logistics
A public-private initiative to find solutions to the issues commonly faced by the logistics industry, such as labor shortages, environmental and energy issues, and DX areas, while utilizing digital and technology to ensure the future sustainability of logistics, which is an indispensable infrastructure for people's daily lives. The project aims to realize the last mile joint delivery, the best mix of land and air transportation, freight and passenger consolidation, automated technology, etc., through co-creation based on an open public platform (O.P.P.) that transcends the boundaries between the industry and the outside world.
*2 SkyHub®︎
Aeronext Inc. and Seino Holdings Co., Ltd. are jointly developing a new smart logistics system that connects existing logistics with drone logistics and connects ground and air infrastructure to deliver goods anytime, anywhere. The introduction of SkyHub®︎ will contribute to addressing social issues in the region from the aspect of logistics reform, such as the shortage of workers due to the declining population and aging population, transportation problems in specific depopulated areas, medical problems, disaster countermeasures, and measures for the vulnerable in logistics. In addition to contributing to addressing regional social issues, the introduction of this technology will also be meaningful in promoting regional revitalization by improving convenience and quality of life for residents and raising the level of satisfaction of residents and communities. Drone Depot® and Drone Stand® are two important functions of the SkyHub® system.
Drone Depot®: A temporary warehouse and distribution point for goods at the connection point between existing logistics and drone logistics.
A Drone Stand® is a facility or space for drones to take off and land at the origin and destination of drone logistics.
*3 Dedicated Logistics Drone AirTruck
AirTruck, the first mass-produced logistics drone developed in Japan by Aeronext Corporation, a next-generation drone technology startup, in collaboration with ACSL, achieves stable flight with Aeronext's proprietary 4D GRAVITY®*4 airframe structure design technology. The AirTruck is a dedicated logistics drone that goes "faster, farther, and is more stable" with enhanced for logistics, specialized for forward motion, and aerodynamic characteristics required for long-distance flight. The prototype has flown in demonstration tests in various regions of Japan and has the No. 1 flight record in Japan.
*4 Airframe structural design technology 4D GRAVITY®
Airframe structure design technology developed by Aeronext optimizes aerodynamic characteristics by equalizing motor speed regardless of attitude, condition, or movement during flight and controlling lift, drag, and fuselage center of gravity based on fuselage shape and structure to improve the basic performance of industrial drones, such as stability, efficiency, and mobility, and the transportation performance of drones dedicated to logistics. Aeronext has patented this technology and manages it as part of the 4D GRAVITY® patent portfolio. 4D GRAVITY® improves basic performance and opens up new markets and applications for industrial drones.
【About HACHIJOJIMA Islnd】
HACHIJOJIMA Island, with a population of 7,078 (as of November 1, 2022), is a gourd-shaped island with an area of 69.11 km2, located 287 km south of Tokyo. Surrounded by the beautiful blue ocean known as "Hachijo blue," and formed by two volcanoes, this island technically in "Tokyo" is rich in nature. It is the only place in the Izu Islands served by ANA flights and is 55 minutes from Haneda Airport, making it highly convenient from a transportation standpoint. The climate is mild and easy to live in due to the influence of the Kuroshio Current, and there are countless attractions such as hot springs, island cuisine, and traditional culture.
【About Aeronext Inc.】
Aeronext, an IP driven R & D technology startup for next-generation drones, is a company that designs the sky through technology to create a world where the sky becomes a social infrastructure, is economized, and solves social issues through drones. Our core technology is 4D GRAVITY®︎, a unique structural design technology that improves basic drone performance such as stability, efficiency, and mobility of industrial drones by optimizing the center of gravity of the aircraft. In order implement this 4D GRAVITY®︎ as standard equipment on industrial drones, we have constructed a strong patent portfolio and are promoting a partnership-based platform business for the 4D GRAVITY®︎ license globally.
AERONEXT has also founded a subsidiary to implement the SkyHub® smart logistics and pursue drone delivery.
*For more information: https://aeronext.co.jp/company/
*Aeronext and the Aeronext logo, as well as "4D GRAVITY®" "SkyHub®" "Drone Depot®" "Drone Stand®" are trademarks of Aeronext Inc.
*Other company names and product/service names mentioned in this press release are registered trademarks or trademarks of their respective owners.